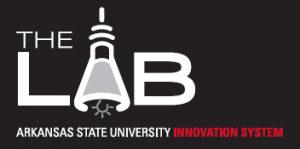 The Catalyst Innovation Center is a business incubator geared towards bioscience, engineering and technology start-ups. Now affiliated with the Arkansas State University Innovation System as the site location for The Lab, Catalyst is located within the A-State Arkansas Biosciences Institute.
Featuring executive office suites and conference space, state-of-the-art laboratory facilities, and business services to new and growing science and innovation based ventures, we offer the foundation to allow start-up businesses to grow and prosper.
Catayst is located inside the Arkansas BioSciences Institute facility on the Arkansas State University campus in Jonesboro. It marks another exciting step in efforts to foster innovation-based economic development, with an ultimate goal of creating opportunities that will develop and retain the most talented among our region's students and workforce.
The Catalyst Innovation Center is a  program of the ASU Research & Development Institute (RDI). Its founding and continued success is thanks to a collaborative effort of ASU RDI, the Northeast Arkansas Business Community, Arkansas State University, the Arkansas BioSciences Institute, the Delta Center for Economic Development, U.S. Small Business Administration and the U.S. Department of Commerce Economic Development Administration. It was made possible by funding from the U.S. Economic Development Administration and the U.S. Small Business Administration.
Contact us to inquire about how Catalyst can support cultivation of your idea and growth of your innovative business.